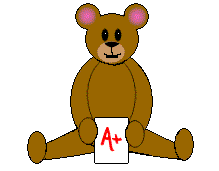 Newsletter
Play Teddy Song
Here is this week's newletter of school happenings and classroom happenings.
September 10th, 2004
Dear Parents and Guardians,
This week we started our third letter of the alphabet. This week we looked at the letter "Pp" and things that start with that letter. The students learned how to write both the capital and lowercase "Pp". I was pleasantly surprised at how quickly some of the students picked up this skill. We talked about how a pumpkin grows from the beginning stage to the end. We even acted out the process with our bodies. We even planted pumpkin seeds in a cup to watch grow. I can only hope that the students can see the actual stages that the seed will go through. I also purchased two pumpkins for the classroom this week. The students had the best time cleaning out the pumpkins. I was amazed that NOT one of them was scared to touch the inside. :) We will continue to talk about pumpkins all the way up to Halloween.
Next week we will be studying the letter "Dd". We will once again learn how to write this letter, what words start with this letter, and work with the sound Dd" makes. Your child's homework for this weekend is to cut out pictures from magazines that start with the letter "Dd". Thank you to all of you that completed the homework assignment last week.
Next week we will have our fourth week for All About Me. This next week will be Briana Caster's week. You need to send in pictures of you growing up and your family. Please bring these on Monday.
I had originally said that book order money needed to be on Friday, but I am going to extend it to Monday since some of you have contacted me. If you have any questions, please let me know.
Next week is Red Ribbon Week to celebrate being drug free. Every day next week there will be special activities going on. They are: Monday: Red Ribbon Day! Tuesday: Wear Red Day! Wednesday: Wear Silly Socks! Thursday: Wear A Hat! Friday: Wear Favorite Sweat Suit!

I hope that everyone has a great weekend. Don't forget the October Homework Assignment Calendar that I sent home at the beginning of the month. Make sure you are completing those activities. Also, if you haven't returned the technology form, I need that ASAP!! If anyone has any questions, please don't hesitate to call me or send me email.
Miss Becky Bollinger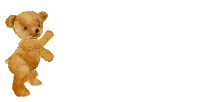 Here are upcoming events in the classroom for next week.
| | |
| --- | --- |
| Theme | Colors and Shapes |
| Letter of the Week | "NA" |
| All About Me Week | NA |
| Homework | September Homework Calendar and Discovery Bottles |
| Additional Info | Send in field trip money |
What do we have "cooking" and when is it?
| | |
| --- | --- |
| PTA | Please JOIN, we only have 10 for our class |
| Fundraiser | Kick-Off on September 10th |
| Additional Info | None |
Home